Academic Reinforcement at Home: 4 Ways to Help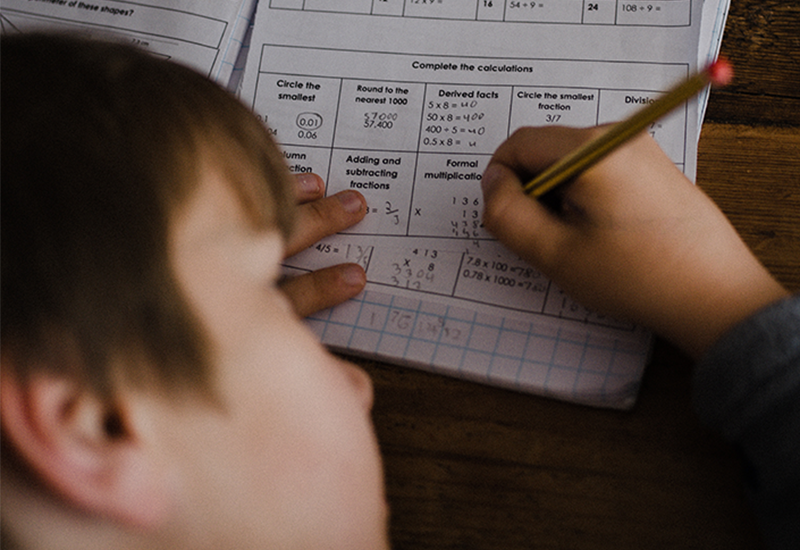 Posted On
Positive and academic reinforcement is an important tool that lets parents nurture their children's strengths and qualities without having to resort to punishment. Discipline is as essential as nutritious food, physical exercise, and education. It ensures that children respect their elders, co-operate with peers, value their commitments, and become responsible individuals.
As parents, it is your job to teach your child good behavior and teaching them the difference between right and wrong. Well-behaved children can control their emotions and know how to behave in a social setting. Teaching academic reinforcement is no different than teaching table manners. It must be modeled, taught, encouraged and ultimately, reinforced.
When it comes to their child's studies, however, many parents get quite defensive. They expect their children to be academic achievers and often, logic flies out the window when they encounter a low grade. However, it is precisely at these times that they need to be careful to not alienate their children.
There are many ways to instill interest in academics in your children. The phrase "academic reinforcement" might sound boring to a child but if you incorporate small, fun activities, you will find learning take on a new and exciting role in your house. Try these tips:
Read and become a book-lover yourself
It is a well-known fact that children learn by imitating their parents. You should be a role model for your kids. Buy them new and interesting books and spend time with them while you read. Take them to the library. Ask them to read aloud about what interests them improves their pronunciation and instills the value of reading, especially during family time. The world-famous economist and author of the bestselling book, "Freakonomics" states, "When it comes to early test scores, it's not so much what you do as a parent, it's who you are." Prioritize reading and the presence of books in your family,
Use educational apps
For this tech-savvy generation, there are many educational apps available. Introduce your kids to Duolingo where they can learn different languages. Quick Maths and DragonBox teaches algebra, geometry, linear relations, and measurement. Many public schools offer a free account for their students by signing in with their student id, such as ixl and Dreambox. Tech will make learning relatable and interesting for them.
Encourage story-writing & journaling
Children love stories. Giving them the opportunity to create their own by providing them with special pens, colored pencils, journals, and a designated study table will give wings to their imagination. Their writing skills, grammar, vocabulary, and concentration will improve. Ask them to read the story aloud after they are done, and encourage them to use different expressions and voices for the different characters.
Organize cultural activities
Children love to explore maps, so put them up on the wall or buy a children's atlas and a globe. Ask them questions related to countries and their capitals. Provide them small flags and ask them to place them on the correct countries or states. The value of taking them to cultural events and festivals cannot be overstated.
Children find it interesting to learn in an interactive manner. It helps them to learn quickly and retain more information. By following these academic reinforcement activities on a regular basis, a child can and will start branching out on their own. Schoolwork will become more independent, interesting and easier to handle as a family.