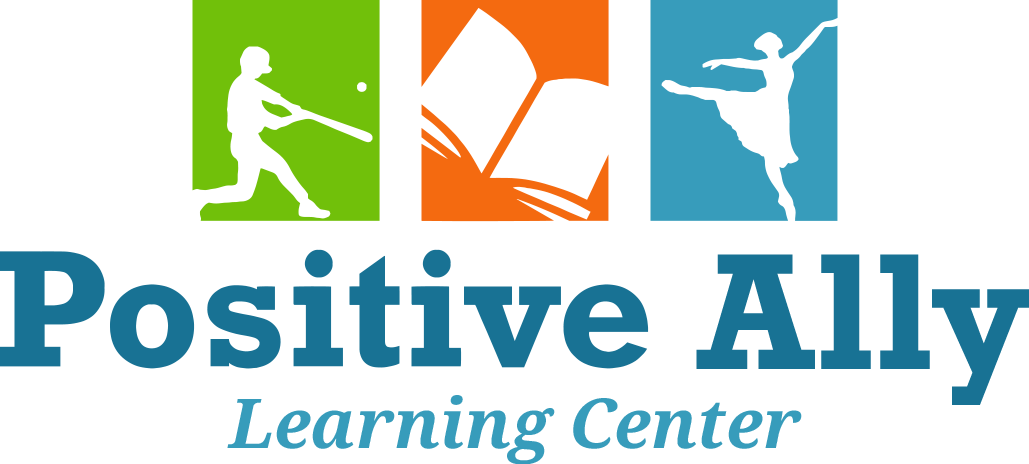 Terms and Conditions:
These terms and Conditions ("T&Cs") govern the provision of services (the "Services") provided by Positive Ally Learning Center. Positive Ally Learning Center reserves the right to make modifications to these T&Cs from time to time. Your continued use of the Services for more than thirty (30) days following receipt of notice of any modifications will constitute your acceptance of such modifications.
Registration Deposits, Payment Terms, Discounts & Refund Policies
Tuition for the Afterschool, School Day, and Full Day programs is computed per the number of actual school days in a school year and do not include holidays & vacation days. This is typically 180 days over 10 months. For summer program, the tuition is computed per week and progressive discounts may be given based on the number of full-day weeks enrolled.
Tuition for the Afterschool, School Day, and Full Day programs is an annual program fee that may be paid in a lump sum or divided into ten (monthly) installments for your convenience. This tuition may be different if an authorized promotion is in effect. There is no discount for paying the annual program fee upfront.
An annual nonrefundable and nontransferable registration fee and a tuition deposit for the last month of the academic year, is due upon registration
A full tuition refund will be given if enrollment to Afterschool, School Day, or Full Day program is cancelled by June 1st, 2020
Cancellation of admission in Afterschool, School Day, or Full Day program between June 2nd, 2020 and August 21st, 2020 will result in refund of 40% of the tuition deposit only. Cancellation on or after August 22nd, 2020 or during the school year requires a 30-calendar day notice period or a month's tuition in lieu thereof.
Students need to start the Afterschool, School Day, or Full Day program at Positive Ally no later than the 15th calendar day after enrollment into the program unless explicitly exempted by Positive Ally management. Failure to join the program by the 15th day after enrollment, at the sole discretion of management, may result in the termination of admission or change of enrollment status from active to dormant student. Dormant students will be charged a daily tuition fee of 40% of the applicable daily tuition rate.
There are no refunds for absences or snow days or for closures due to force majeure. If the school makes up a snow day in June, we will provide service on that make up day for no extra cost.
Tuition and any late pickup fees for Afterschool, School Day, and Full Day programs are due on the first day of each month. You will receive an electronic invoice each month for tuition. However, tuition is due every month irrespective of whether you receive the invoice or not.
Late pickup fees for Summer Program for the week must be settled on the day of the lateness by cash or check.
Monthly tuition payments should be made via electronic bank direct deposit or paper checks.
A $15 late fee will be applied for payments received after the 7th of the month.
If an account is more than one month in arrears, payment arrangements must be in place to maintain enrollment.
If your account is overdue more than one month, in addition to the $15 fee, there may be a penalty of 12% of the outstanding amount assessed.
Submission of registration form does not guarantee admission in a program. Tuition will be refunded if admission is not accepted or if we cancel a program due to any reason.
Transportation and Field Trips Authorization
I authorize the Positive Ally staff to pick up my child from their school and transport them to the center (by foot or vehicle as applicable). I also authorize my child to participate in field trips. I understand that I will be given prior notice of each trip. I further authorize the center staff to take my child into and out of the classroom to a playground or park for recess or sports.
Photograph, Audio, Video Waiver
For valuable consideration I hereby give the absolute and irrevocable right and permission with respect to the photographs and videos (including any applicable audio) of my minor child in which he/she may be included with others for the purpose(s) of company collateral, newsletter, sharing with parents and students..
The permissions granted herein apply solely to images taken while your child was under company's charge, and include the rights: a) To copyright the same b) To use, re-use, publish and re-publish the same in whole or in part, separately or in conjunction with other photographs, in any medium now or hereafter known, and for purposes given above
This authorization and release shall inure to the benefit of the legal representatives, licensees and assigns of the photographer as well as the person(s) for whom he/she took the photographs.
Waiver of Liability
I hereby waive and release for myself, my heirs, executor assigned and personal representative any and all rights and claims for damages I now or may hereafter have, whether now known or unknown against Academy of Leadership and Life Skills for Youth or its partners for any injuries that occur in connection with participation in the after school program including transportation.
You agree to release, indemnify and hold Positive Ally Learning Center and its affiliates and their officers, employees, directors and agents (collectively, "Indemnitees") harmless from any from any and all losses, damages, expenses, including reasonable attorneys' fees, rights, claims, actions of any kind and injury (including death) arising out of or relating to your use of the Services, any user content, your connection to the Services, your violation of these T&Cs or your violation of any rights of another. If you are a California resident, you waive California Civil Code Section 1542, which says: "A general release does not extend to claims which the creditor does not know or suspect to exist in his favor at the time of executing the release, which if known by him must have materially affected his settlement with the debtor." If you are a resident of another jurisdiction, you waive any comparable statute or doctrine.
Tuition Deposit — Afterschool, School Day, Full Day, and Summer programs
Student enrollment will be complete only after we receive all outstanding fees i.e. annual registration fee + either last month's tuition (for Afterschool, School Day, and Full Day) or 50% of total tuition (for summer program):
ONLINE PROGRAMS/COURSES
In addition to, and without limiting the generality of anything stated elsewhere in this document, the following terms and conditions apply with respect to your child's participation in any online programs/courses offered by Positive Ally Learning Center. Violation of these T&Cs and/or any inappropriate behavior by any participant in the Services may result in Positive Ally Learning Center removing the participant from the Service, either temporarily or permanently, in which event Positive Ally Learning Center may elect in its sole discretion to provide you a prorated refund of prepaid fees.
Participation in any online programs/courses offered by Positive Ally Learning Center is limited only to those individuals who have been registered for such Services, and will not include any unregistered siblings, family members or other individuals.
Member Account, Password and Security: You are responsible for maintaining the confidentiality of your password and account, if any, and are fully responsible for any and all activities that occur under your password or account. You agree to (a) immediately notify Positive Ally Learning Center of any unauthorized use of your password or account or any other breach of security, and (b) ensure that you exit from your account at the end of each session when accessing the Services. Positive Ally Learning Center will not be liable for any loss or damage arising from your failure to comply with this Section.
Class Recordings:
You (including your child) are prohibited from taking any screenshots and/or making any recordings of any class or program offered online, in whole or in part, without the prior written permission of Positive Ally Learning Center.
Classes that take place through Positive Ally Learning Center's video chat platform (or any third party platform selected by Positive Ally Learning Center) may be recorded by Positive Ally Learning Center ("Class Recordings"). Class Recordings may be made available to the teacher providing the Class in question to (1) provide a viewable copy to students who missed the Class, or who wish to review the Class, for their personal educational purposes; and review the Class Recording personally in order to improve their Classes. In addition, Positive Ally Learning Center may use Class Recordings to provide and improve our Services, for customer support, and for compliance purposes. Positive Ally Learning Center retains Class Recordings for two years after the date of the applicable Class after which they are deleted. Notwithstanding the foregoing, Positive Ally Learning Center will also delete Class Recordings earlier than two years under the following circumstances: (a) upon the request of a Parent for the deletion of their child's personally identifiable information, or (b) upon the reasonable determination of Positive Ally Learning Center that a Class Recording should be removed to protect the privacy of certain Users or because of violations of these T&Cs. We will not use Class Recordings containing images of you (or your children) for any other purposes without your express written consent. By using the services, you consent to you and/or your child appearing in Class Recordings for the limited purposes set forth above.
User Conduct: You are solely responsible for all code, video, images, information, data, text, software, music, sound, photographs, graphics, messages or other materials ("content") that you upload, post, publish or display (hereinafter, "upload") or email or otherwise use via the Service. The following are examples of the kind of content and/or use that is illegal or prohibited by Positive Ally Learning Center. Positive Ally Learning Center reserves the right to investigate and take appropriate legal action against anyone who, in Positive Ally Learning Center's sole discretion, violates this provision, including without limitation, removing the offending content from the Service, suspending or terminating the account of such violators and reporting you to the law enforcement authorities. You agree to not use the Service to:
email or otherwise upload any content that (i) infringes any intellectual property or other proprietary rights of any party; (ii) you do not have a right to upload under any law or under contractual or fiduciary relationships; (iii) contains software viruses or any other computer code, files or programs designed to interrupt, destroy or limit the functionality of any computer software or hardware or telecommunications equipment; (iv) poses or creates a privacy or security risk to any person; (v) constitutes unsolicited or unauthorized advertising, promotional materials, commercial activities and/or sales, "junk mail," "spam," "chain letters," "pyramid schemes," "contests," "sweepstakes," or any other form of solicitation; (vi) is unlawful, harmful, threatening, abusive, harassing, tortious, excessively violent, defamatory, vulgar, obscene, pornographic, libelous, invasive of another's privacy, hateful racially, ethnically or otherwise objectionable; or (vii) in the sole judgment of Positive Ally Learning Center, is objectionable or which restricts or inhibits any other person from using or enjoying the Service, or which may expose Positive Ally Learning Center or its users to any harm or liability of any type;
interfere with or disrupt the Service or servers or networks connected to the Service, or disobey any requirements, procedures, policies or regulations of ]networks connected to the Service; or
violate any applicable local, state, national or international law, or any regulations having the force of law;
impersonate any person or entity, or falsely state or otherwise misrepresent your affiliation with a person or entity;
solicit personal information from anyone;
harvest or collect email addresses or other contact information of other users from the Service by electronic or other means for the purposes of sending unsolicited emails or other unsolicited communications;
advertise or offer to sell or buy any goods or services for any business purpose that is not specifically authorized;
further or promote any criminal activity or enterprise or provide instructional information about illegal activities; or
obtain or attempt to access or otherwise obtain any materials or information through any means not intentionally made available or provided for through the Service.
Commercial Use: Unless otherwise expressly authorized herein or in the Service, you agree not to display, distribute, license, perform, publish, reproduce, duplicate, copy, create derivative works from, modify, sell, resell, exploit, transfer or upload for any commercial purposes, any portion of the Service, use of the Service, or access to the Service.
Service Content, Software and Trademarks: You acknowledge and agree that the Service may contain content or features ("Service Content") that are protected by copyright, patent, trademark, trade secret or other proprietary rights and laws. Except as expressly authorized by Positive Ally Learning Center, you agree not to modify, copy, frame, scrape, rent, lease, loan, sell, distribute or create derivative works based on the Service or the Service Content, in whole or in part, except that the foregoing does not apply to your own User Content (as defined below) that you legally upload to the Service. All materials (e.g. worksheets) provided by Positive Ally Learning Center (whether delivered electronically by email or made available for download or provided in hard-copy form) are and remain the intellectual property of Positive Ally Learning Center. For the sake of clarity, you acknowledge and agree that Class Recordings constitute Service Content, not User Content. In connection with your use of the Service you will not engage in or use any data mining, robots, scraping or similar data gathering or extraction methods. If you are blocked by Positive Ally Learning Center from accessing the Service (including by blocking your IP address), you agree not to implement any measures to circumvent such blocking (e.g., by masking your IP address or using a proxy IP address). Any use of the Service or the Service Content other than as specifically authorized herein is strictly prohibited. The technology and software underlying the Service or distributed in connection therewith are the property of Positive Ally Learning Center, our affiliates and our partners (the "Software"). You agree not to copy, modify, create a derivative work of, reverse engineer, reverse assemble or otherwise attempt to discover any source code, sell, assign, sublicense, or otherwise transfer any right in the Software. Any rights not expressly granted herein are reserved by Positive Ally Learning Center.
The Positive Ally Learning Center name and logos are trademarks and service marks of Positive Ally Learning Center (collectively the "Positive Ally Learning Center Trademarks"). Other Positive Ally Learning Center, product, and service names and logos used and displayed via the Service may be trademarks or service marks of their respective owners who may or may not endorse or be affiliated with or connected to Positive Ally Learning Center. Nothing in this Terms of Service or the Service should be construed as granting, by implication, estoppel, or otherwise, any license or right to use any of Positive Ally Learning Center Trademarks displayed on the Service, without our prior written permission in each instance. All goodwill generated from the use of Positive Ally Learning Center Trademarks will inure to our exclusive benefit.,
Third Party Material: Under no circumstances will Positive Ally Learning Center be liable in any way for any content or materials of any third parties (including users), including, but not limited to, for any errors or omissions in any content, or for any loss or damage of any kind incurred as a result of the use of any such content. You acknowledge that Positive Ally Learning Center may, but is not required to, pre- screen content, and Positive Ally Learning Center and its designees will have the right (but not the obligation) in their sole discretion to refuse or remove any content that is available via the Service. Without limiting the foregoing, Positive Ally Learning Center and its designees will have the right to remove any content that violates these T&Cs or is deemed by Positive Ally Learning Center, in its sole discretion, to be otherwise objectionable. You agree that you must evaluate, and bear all risks associated with, the use of any content, including any reliance on the accuracy, completeness, or usefulness of such content.
User Content Transmitted Through the Service: With respect to the content or other materials you upload through the Service or share with other users or recipients (collectively, "User Content"), you represent and warrant that you own all right, title and interest in and to such User Content, including, without limitation, all copyrights and rights of publicity contained therein. You shall retain any intellectual property rights that you hold in your User Content, and Positive Ally Learning Center does not claim any ownership (copyright, trademark, or otherwise) over your User Content. By submitting, posting or otherwise uploading User Content on or through the Services you give Positive Ally Learning Center a worldwide, nonexclusive, perpetual, irrevocable, fully sub-licensable, royalty-free right and license
YOUR USE OF THE SERVICE IS AT YOUR SOLE RISK. THE SERVICE IS PROVIDED ON AN "AS IS" AND "AS AVAILABLE" BASIS. POSITIVE ALLY LEARNING CENTER EXPRESSLY DISCLAIMS ALL WARRANTIES OF ANY KIND, WHETHER EXPRESS, IMPLIED OR STATUTORY, INCLUDING, BUT NOT LIMITED TO THE IMPLIED WARRANTIES OF MERCHANTABILITY, FITNESS FOR A PARTICULAR PURPOSE, TITLE AND NON- INFRINGEMENT. POSITIVE ALLY LEARNING CENTER MAKES NO WARRANTY THAT (I) THE SERVICE WILL MEET YOUR REQUIREMENTS, (II) THE SERVICE WILL BE UNINTERRUPTED, TIMELY, SECURE, OR ERROR-FREE, (III) THE RESULTS THAT MAY BE OBTAINED FROM THE USE OF THE SERVICE WILL BE ACCURATE OR RELIABLE, OR (IV) THE QUALITY OF ANY PRODUCTS, SERVICES, INFORMATION, OR OTHER MATERIAL PURCHASED OR OBTAINED BY YOU THROUGH THE SERVICE WILL MEET YOUR EXPECTATIONS. POSITIVE ALLY LEARNING CENTER MAKES NO REPRESENTATIONS OR WARRANTIES AS TO THE CONDUCT OF USERS ON THE SITE OR SERVICE. POSITIVE ALLY LEARNING CENTER SHALL HAVE NO LIABILITY WITH RESPECT TO THE AVAILABILITY OR RELIABILITY OF ANY INTERNET CONNECTION USED BY PARTICIPANTS OR WITH RESPECT TO ANY OTHER TECHNICAL OR MECHANICAL PROBLEMS ENCOUNTERED BY PARTICIPANTS.
Limitation of Liability
YOU EXPRESSLY UNDERSTAND AND AGREE THAT POSITIVE ALLY LEARNING CENTER WILL NOT BE LIABLE FOR ANY INDIRECT, INCIDENTAL, SPECIAL, CONSEQUENTIAL, EXEMPLARY DAMAGES, OR DAMAGES FOR LOSS OF PROFITS INCLUDING BUT NOT LIMITED TO, DAMAGES FOR LOSS OF GOODWILL, USE, DATA OR OTHER INTANGIBLE LOSSES (EVEN IF POSITIVE ALLY LEARNING CENTER HAS BEEN ADVISED OF THE POSSIBILITY OF SUCH DAMAGES), WHETHER BASED ON CONTRACT, TORT, NEGLIGENCE, STRICT LIABILITY OR OTHERWISE, RESULTING FROM: (I) THE USE OR THE INABILITY TO USE THE SERVICE; (II) THE COST OF PROCUREMENT OF SUBSTITUTE GOODS AND SERVICES RESULTING FROM ANY GOODS, DATA, INFORMATION OR SERVICES PURCHASED OR OBTAINED OR MESSAGES RECEIVED OR TRANSACTIONS ENTERED INTO THROUGH OR FROM THE SERVICE; (III) UNAUTHORIZED ACCESS TO OR ALTERATION OF YOUR TRANSMISSIONS OR DATA; (IV) STATEMENTS OR CONDUCT OF ANY THIRD PARTY ON THE SERVICE; OR (V) ANY OTHER MATTER RELATING TO THE SERVICE. IN NO EVENT WILL POSITIVE ALLY LEARNING CENTER'S TOTAL LIABILITY TO YOU FOR ALL DAMAGES, LOSSES OR CAUSES OF ACTION EXCEED THE AMOUNT YOU HAVE PAID POSITIVE ALLY LEARNING CENTER IN THE LAST SIX (6) MONTHS, OR, IF GREATER, ONE HUNDRED DOLLARS ($100). SOME JURISDICTIONS DO NOT ALLOW THE DISCLAIMER OR EXCLUSION OF CERTAIN WARRANTIES OR THE LIMITATION OR EXCLUSION OF LIABILITY FOR INCIDENTAL OR CONSEQUENTIAL DAMAGES. ACCORDINGLY, SOME OF THE ABOVE LIMITATIONS SET FORTH ABOVE MAY NOT APPLY TO YOU OR BE ENFORCEABLE WITH RESPECT TO YOU. IF YOU ARE DISSATISFIED WITH ANY PORTION OF THE SERVICE OR WITH THESE
TERMS OF SERVICE, YOUR SOLE AND EXCLUSIVE REMEDY IS TO DISCONTINUE USE OF THE SERVICE.
By clicking the "Register" button, you certify that you have read and agree to the terms in the Terms and Conditions section above. We reserve the right to change the above Terms and Conditions at any time.